Rencontres photographiques Arles 2019 – Louis Roederer Discovery price 2019
Steeve Bauras has been selected for the Louis Roederer Discovery price 2019. He presents at Ground Control an installation of his series White Dreams.
From July 1st to September 22nd 2019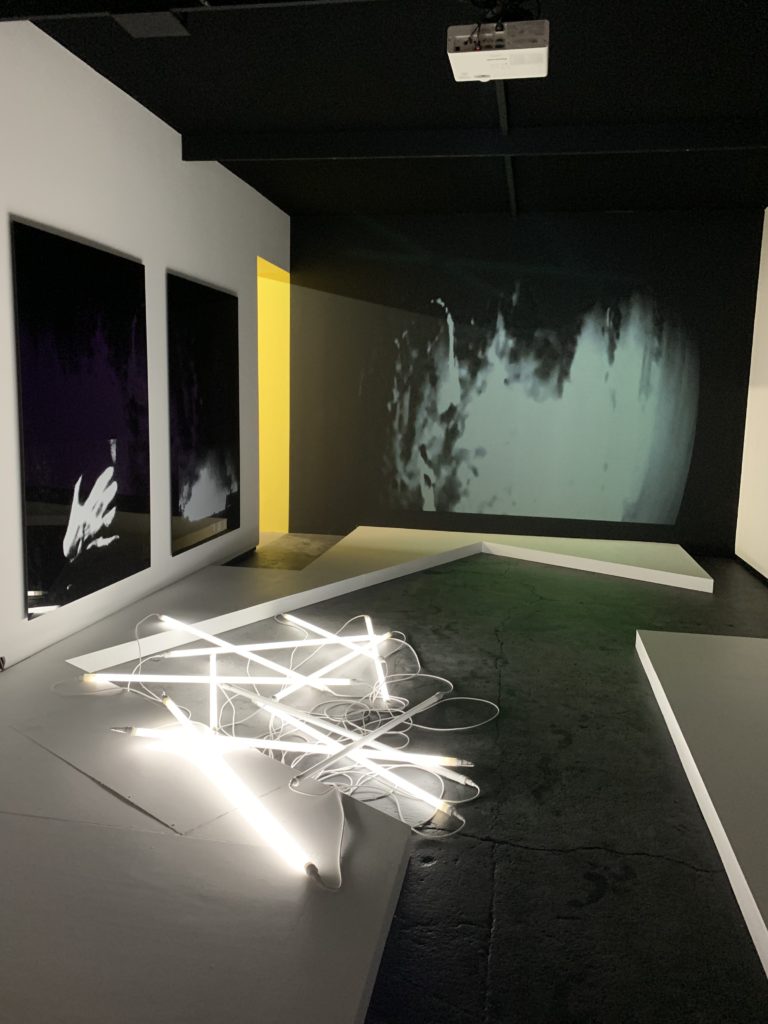 «être-au-monde»
White Dreams extended is composed of silk-screened images on Plexiglas and a sound video. This proposal specially thought out for the Rencontres d'Arles works as a space for questioning the sculptural character of the image in order to question photography and its limits by rejecting the spectacular and the monumental in favor of the purity of the materials used. In this perspective, the image, fixed and animated, appears as the recourse of an artist determined to question the devices of control of thought in the contemporary world.
For the installation White Dreams extended the black surface of each image is thought as the receptacle of our emotions in the aim of challenging the viewer on the infinite variability of perceptions contained in an image. In his approach Steeve Bauras exploits the image in order to show its capacity to reinvent itself according to the context that is assigned to it.
Through the distorting processes of documentary image captures relating to the Second World War, the artist awakens these archives from oblivion and confronts us with our tendency to consume images without taking the measure of it. To remake, to reinterpret become the stakes of an approach which seeks to question our relation to reality. Each image reveals itself as a cult object imposing meditation.
The paradox of the simultaneous desires to disappear and to constitute one's own archive is at the center of Steeve Bauras' reflections. He analyzes this installation as moments of reflection on the side of the proliferation of otherness and spectralization as characteristics of photographic writing.